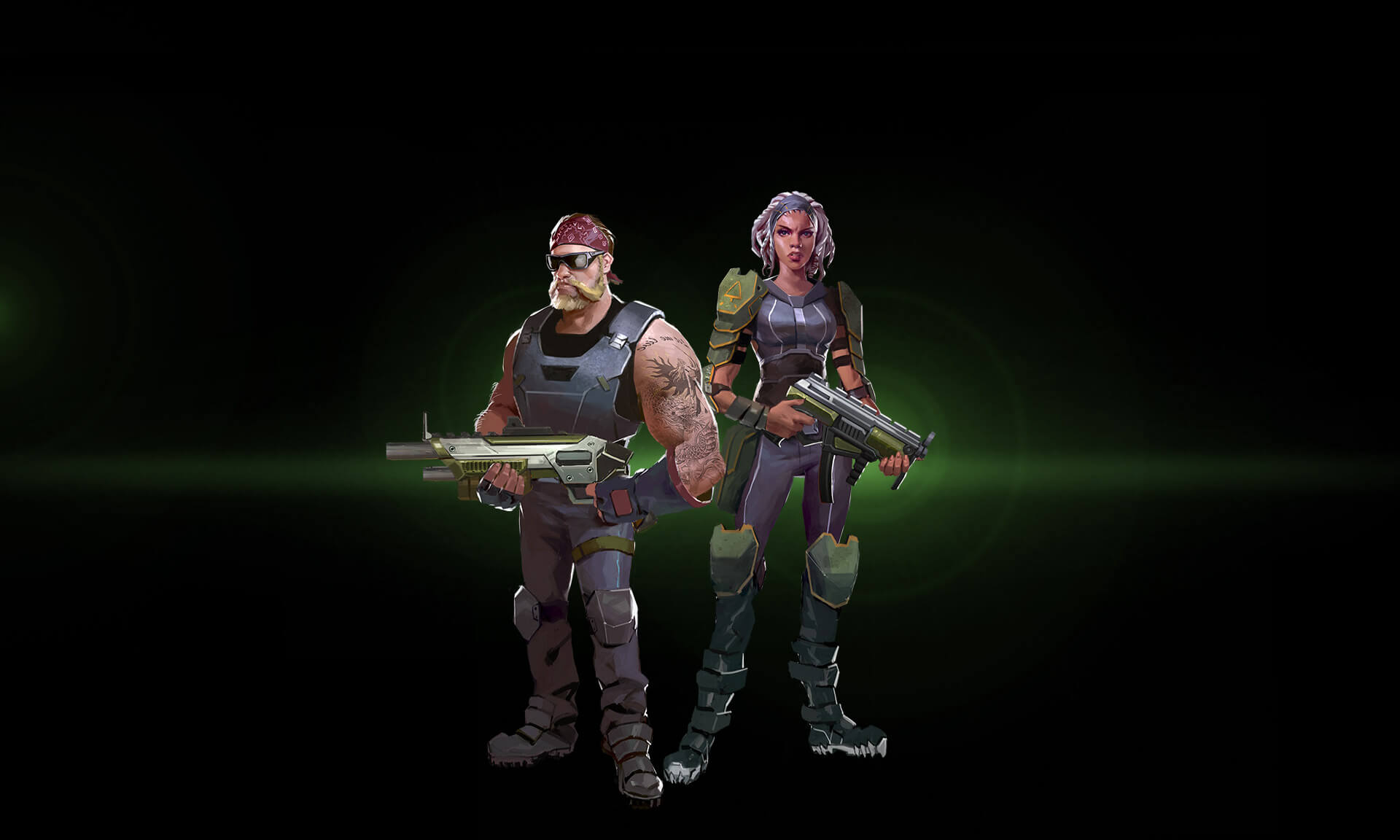 Class Info Strikers are fast and nimble. Their superior speed allows them to quickly capture the flag and to track down and harass slower enemies. Their teleportation abilities allow them to sneak attack enemies from close proximity and to escape from overwhelming fire. However, their weapons have short ranges and their low health makes them vulnerable against heavier classes.
Code name:
Octane
Class

Striker

Gender

Male

Place of Birth

Atlanta, Georgia, USA

Military Information

82nd Airborne Division, US Army

Weapon Expertise

Shotgun
Octane only cares about a few things in life: his shotgun, his custom built motorcycle, and outlaw country music. But his motorcycle was demolished in the wars and nobody makes music anymore, and his only joy in life now is blasting his shotgun. A former paratrooper, he's no stranger to jumping into the action at breakneck speed. Amped up on energy drinks and adrenaline, he can't help but rush into close quarters battles. Using vortex and hook technologies, he can pin enemies in place or reel them back to him. His teleportation allows him to disappear from battle when needed.
Code name:
Whiplash
Class

Striker

Gender

Female

Place of Birth

Marseille, France

Military Information

French Foreign Legion

Weapon Expertise

Submachine Gun
Whiplash was a savate instructor and parkour expert before joining the legion. She's fast, furious, and detests cheap wines. Nothing makes her angrier than social injustice and conflict avoidance. She grew up thrashing bullies with her hands and feet but now prefers something with an extra kick. Her weapon of choice now is the submachine gun. Combining her speed with teleportation technology, she can easily navigate the map or escape from danger. Her use of vortex and the grappling hook allows her to ensnare her opponents, bringing them up close and personal.