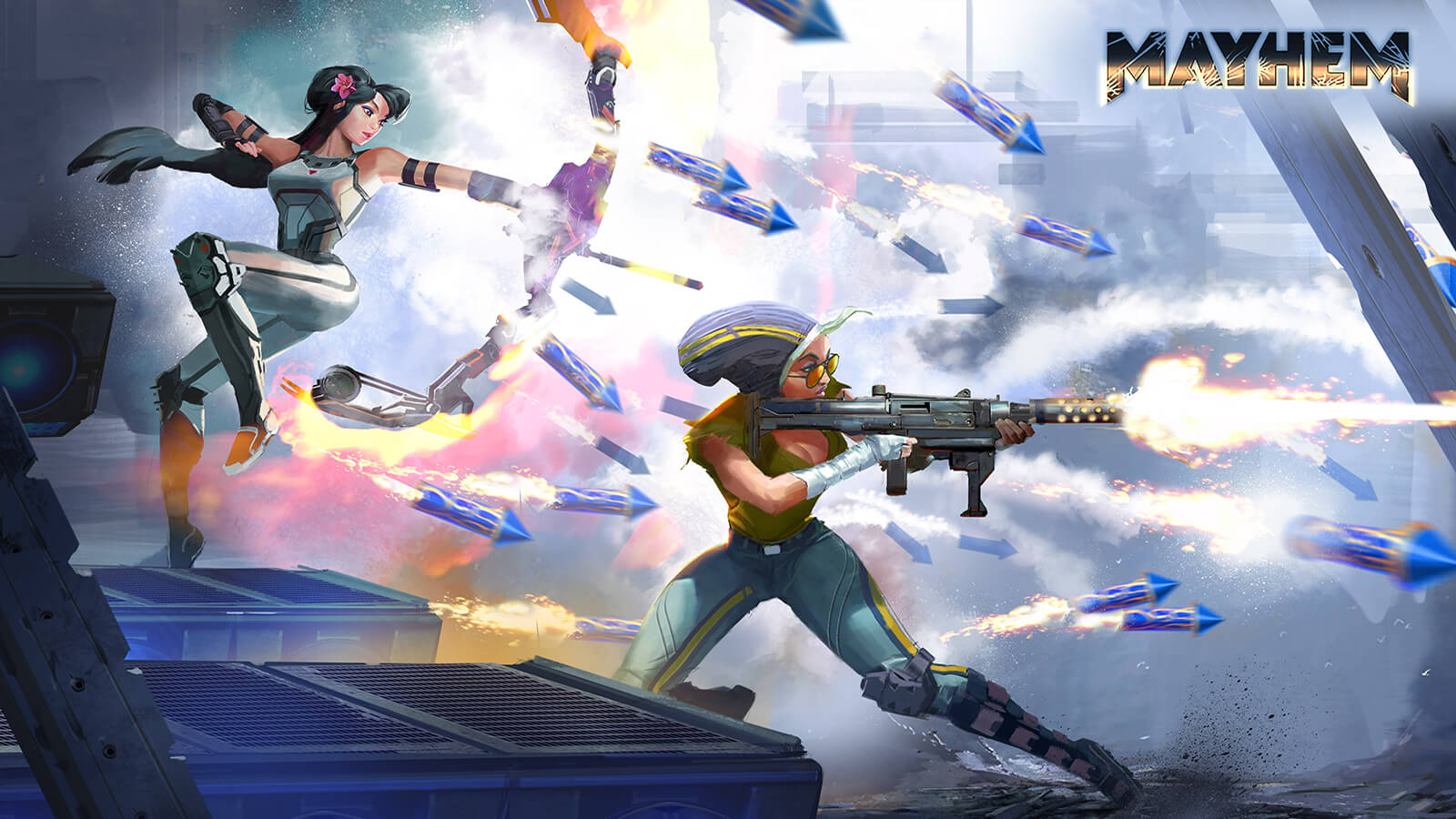 MAYHEM META GAME UPDATE
Sep 18 2017
It is about time we give you all an update on Mayhem. We expanded Mayhem's reach into several new regions. We are now available on Android in the following regions: US, MX, CA, BR, NL, BE, NO, SE, FI, DK, DE, UK. We are available on iOS in: NL, BR, BE, NO, SE, FI, DK and Testflight for all other regions.
We are now ready to test the next phase of our Metagame. As a result, we need to adjust some key areas of the game to properly test it. Fear not, we will provide you with everything you need to know to get the most out of your Mayhem experience.
Full Customization – Play your favorite merc with any passive, ability, sentry, and ultimate. Create hundreds of powerful combos to dominate your enemy.
Total Power System – All your cards contribute to your mercs overall power. Level up anything to make your merc stronger.
New Gameplay & Effects – New healing sentries, new shotgun firing mechanic, new ultimate, and new arsenal of passive mechanics.
Improved Ranks & Matchmaking – More ranks to allow for fair matchmaking, improved AI, and better first-time rank achievement rewards.
Rewards – We will be rewarding everyone generously for their hard work & love for Mayhem!
We will share more details on the reset and rewards inside the in-game news, forum and discord channel.
As always thank you for your support!
Team Mayhem