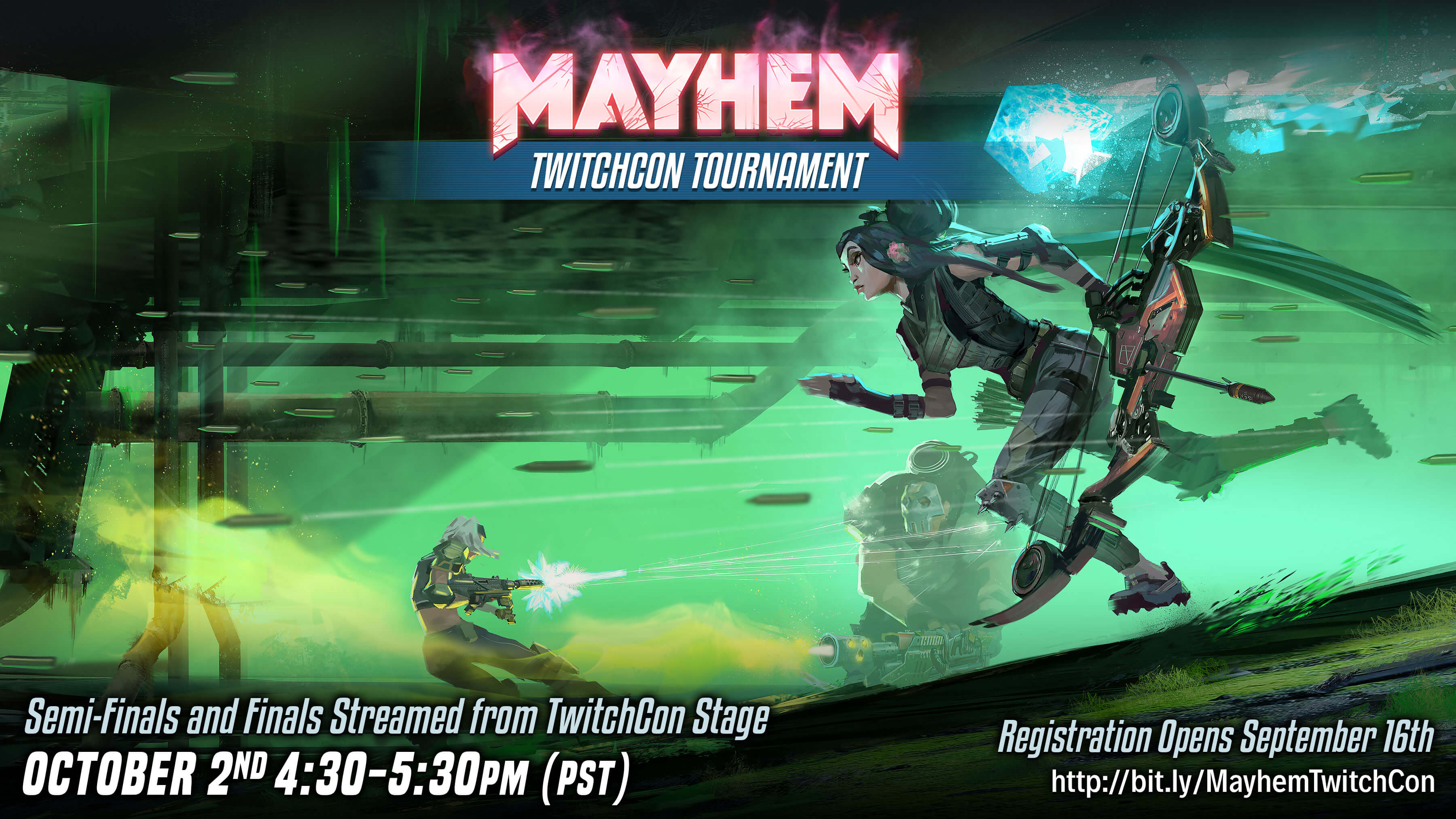 Mayhem TwitchCon Tournament
Sep 16 2016
We are proud to announce that Mayhem is an official Mobile Twitch Developer Partner at TwitchCon 2016. We will be on site in San Diego, CA September 29- October 2nd 2016 as part of Twitch's Developer Success area. As part of our presence at the conference, we will be running an exclusive TwitchCon tournament and stream the Semi-Finals and Finals LIVE from the Twitch Stage and online via the official TwitchCon Channel. Also, we will be kicking off a special Streaming Ambassador program to partner more deeply with content creators.
Stop by our booth (Exhibitor booth 600) if you are at the convention or connect with us via social media throughout the weekend. We are excited to share new in-game features specially made for streamers and their communities.
Want to participate in the tournament? Time to join our Discord and find some teammates. Team Registration opens September 16, 2016 and closes September 26, 2016. Don't miss the chance to compete, to be featured on the official TwitchCon stream, and to win some great prizes.
Additional Tournament Details
– Team do NOT need to present at TwitchCon to participate
– Mayhem TwitchCon Tournament
– 3v3 12+ teams
– Bracket randomly generated
– Best of 3 match tournament
– Finals are best of 5 matches
– Administered via toornament
Prizes
– 1st place: Mayhem hoodies, $50 Amazon gift card
– 2nd place: Mayhem hoodies
– 3rd place: Mayhem t-shirts
– Other prizes: 1 random team selected to receive Mayhem t-shirts